We are thrilled to announce the official release of Vuframe® Studio 5.0, and trust us when we say it's all about SPEED! 🚀 With this latest version of our Studio, we have made significant enhancements to ensure an extraordinary user experience. Get ready to witness a jaw-dropping 3x increase in page load speed! 🏎️
In order to achieve this lightning-fast performance, we have completely revamped our internals and restructured a few key elements within Vuframe® Studio. Let's dive into the exciting updates:
📄Visual Design Stream by SAP Support is introduced to our platform. From now on we support the 3D and CAD container format of SAP to make the integration of Vuframe® products like SmartVu®.ai into your landscape even easier. You manage your technical drawings and 3D data in SAP and want to show them to a stakeholder quickly, in the best visual quality and above all securely? Then use our VDS Import and show what you have got!
🗂️ SmartVu® Collections now have their own dedicated section. This means you can easily organize and manage your collections, making it even simpler to showcase your products and designs. Say goodbye to cluttered interfaces!
💻 For Embeds (i.e. iFrames), we have introduced a new feature that allows you to track where they are embedded and monitor the number of impressions generated per domain. This provides valuable insights into the performance and reach of your content.
🔍 Sorting, filtering, and searching functionalities have been significantly improved. Finding the right assets and files is now faster and more intuitive, enabling you to focus on what really matters - creating amazing experiences.
🚀 Exciting news for VR & Spatial Computing enthusiasts! The VR App and collaborative Metaverse are on their way to Meta Quest. Immerse yourself in a virtual world and collaborate with others in real-time. Get ready to take your VR experiences to the next level!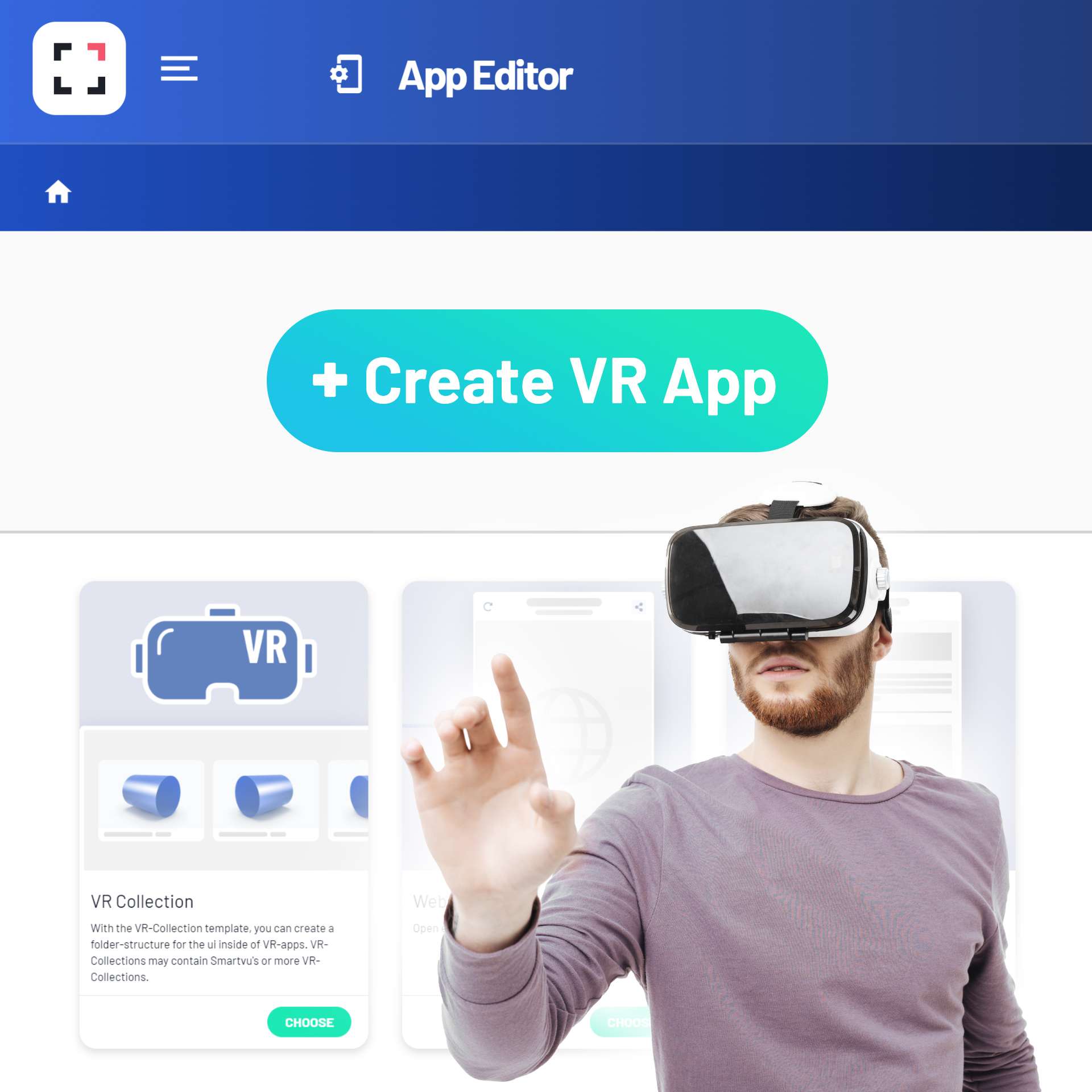 🤝 We are moving towards a unified user model, giving all users access to Vuframe® and SmartVu®.ai. This unified approach will simplify the user experience and ensure seamless integration across our suite of products. Stay tuned for more updates on this exciting development.
We are constantly striving to provide our users with the best tools and features to create stunning visual experiences. If you haven't tried Vuframe® Studio yet, now is the perfect time to experience the power of seamless no-code 3D, AR, VR content creation. Visit our website and sign up today to unlock the full potential of your imagination and captivate your audience like never before.
Stay tuned for more updates and innovative features coming your way as we continue to push the boundaries of extended reality (XR) technology. The future is here, and it's happening in Vuframe®!